User Guide > File types > Supported File Types
Supported File Types
Supports all kinds of electronic file formats where texts are extractable for translation.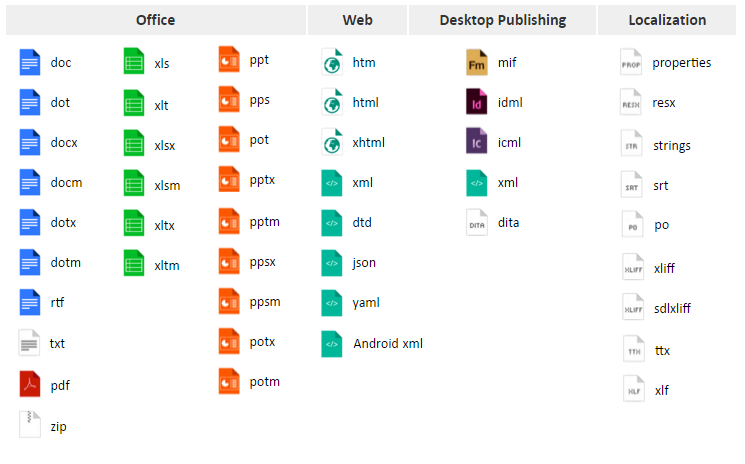 Notes on file upload
File size limit : 100MB (10MB for PDF Direct)
Images or files that has texts embedded in images cannot be translated.
PDF can be translated using PDF Direct technology that returns translated PDF keeping layout same as the source. Scanned PDFs can also be used for PDF Direct.