User Guide > Translation type > Machine Translation for Documents
Machine Translation for Documents (MT Doc)
WiseTranslate provides rich-format document translation services, not simple plain text. We call this Machine Translation for Document (MT Doc). MT Doc extracts translatable texts out of your documents and inserts translated texts into the documents keeping format styles including fonts, layouts and images.
MT Doc Services
Supports various file formats
Keeps same layout as the original
Can translate large volume document at one click
For small volume plain text translation, Google Translate is more convenient.
MT Doc Samples
Word (Korean > English)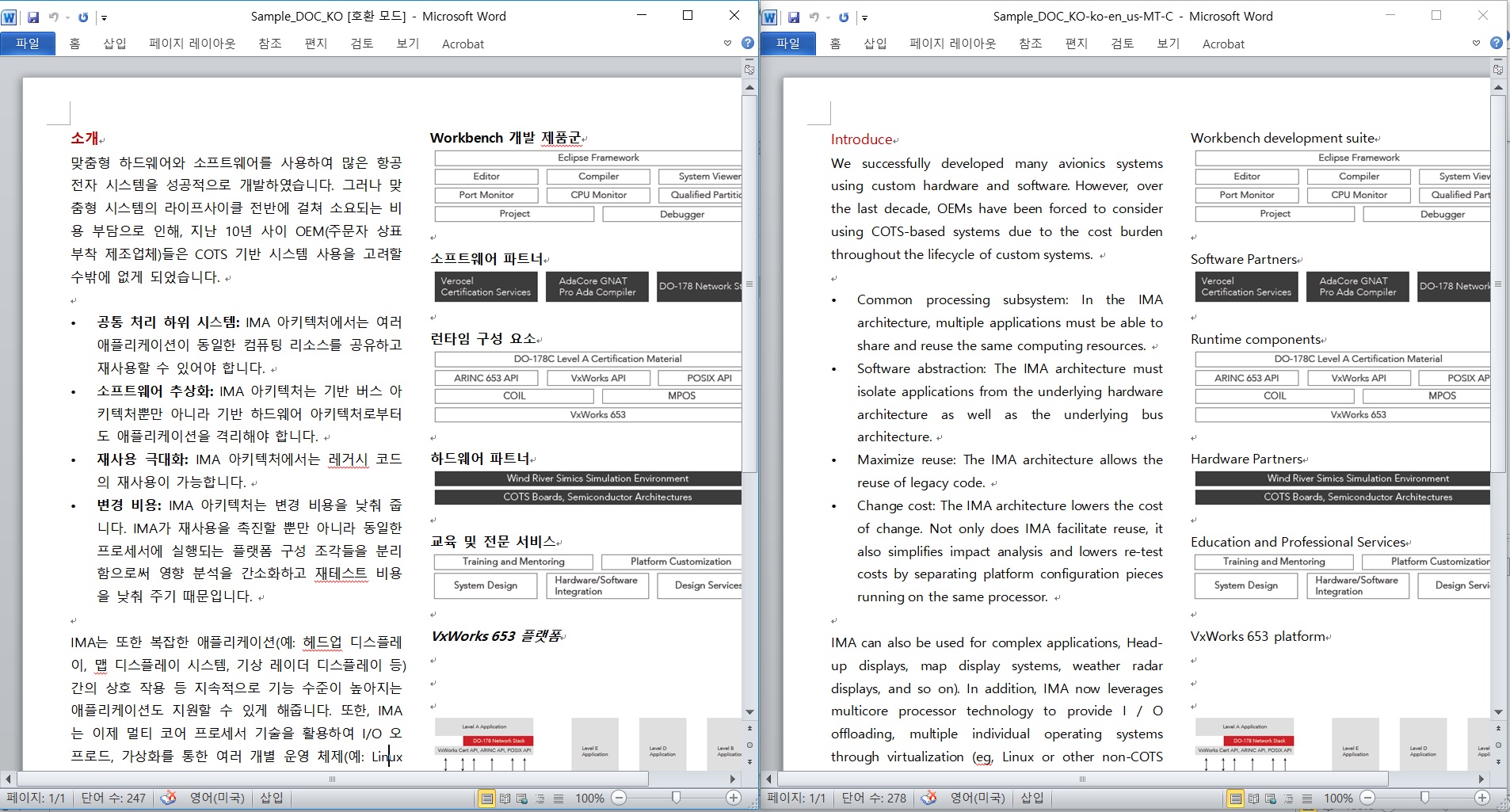 PowerPoint (English > Vietnamese)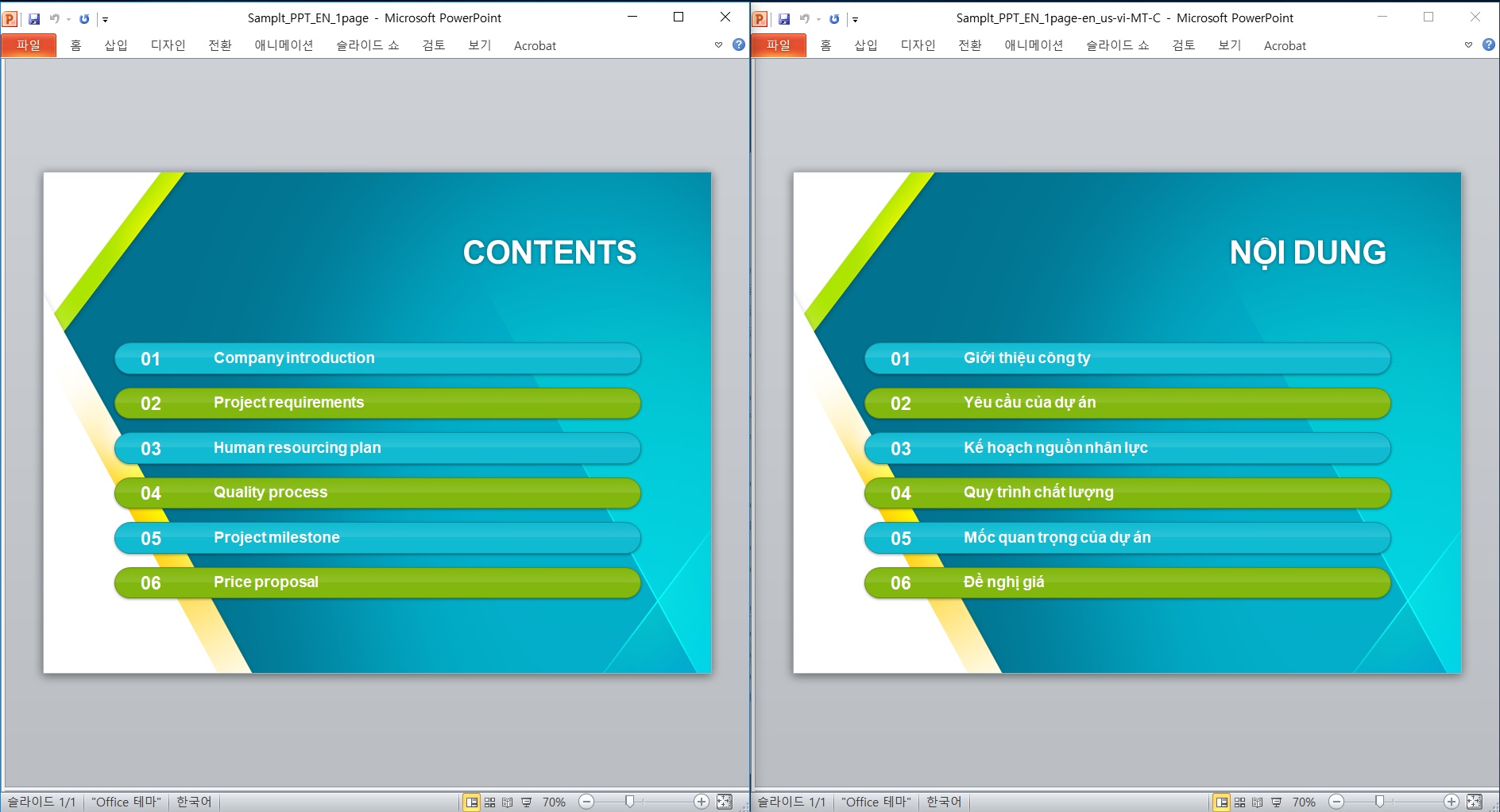 PDF (English > Korean) using PDF Direct